Hello, APU I personally like snails. Was wondering what kinda snails you all have


I have some Malaysian trumpet snails--that breed like crazzy!!!(they are live bearers) I also have some aquarium snails that breed like crazzy as well(live barriers), the trumpets have reduced their population though, so I have started some in a smaller tank (they are great fish food) the fish absolutely love them.
I also have some apple-mystery snails. I got them whenever apple snails first became illegal in the US. There is a way to tell the difference but in sounds kinda invasive to me so I haven't did it. They are egg layers and are not unisex like the trumpet and aquarium snails. I have three of them. Well actually five now....just found two small ones. Don't know where they laid the eggs

The apple snails and mystery snails are often confused in the aquarium hobby.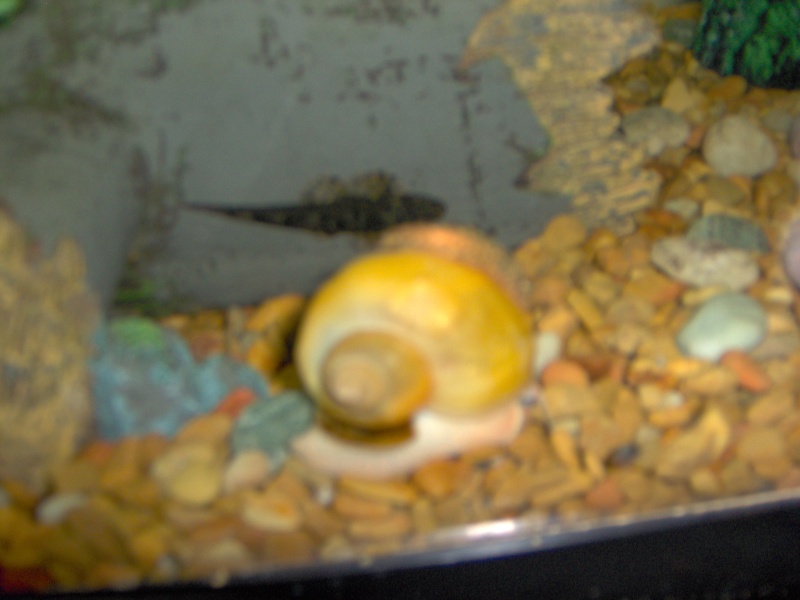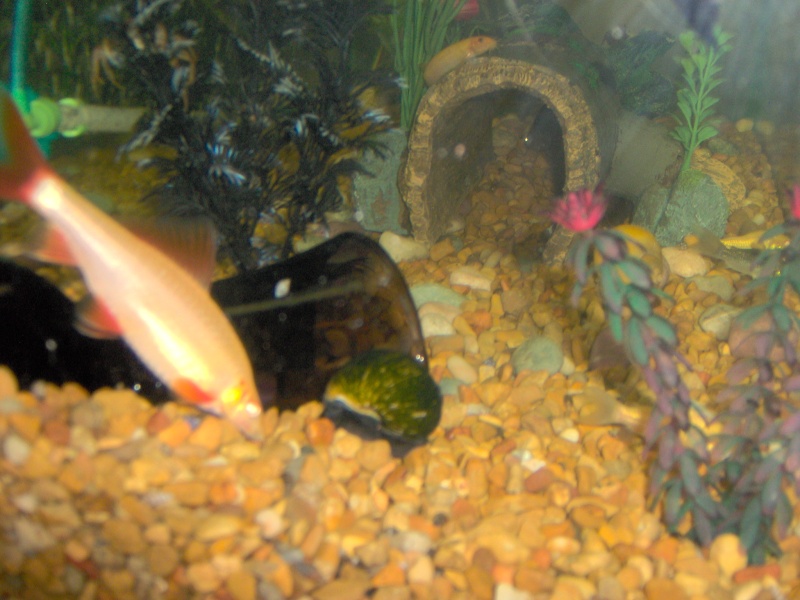 Last edited by crabby-girl on Sat 11 Apr 2009, 15:55; edited 1 time in total (Reason for editing : added pics)