just snapped a couple of crappy pics of my betta(yes i also do hav a few of those too!) while they were spawning,yesterday.
here are the two of them,the short finned one is,of course the female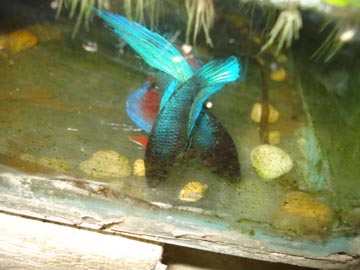 then the male wraps his body around the female in an embrace and the eggs are shed as they sink to the bottom,
can see the tail of the female only
enjoy !
always the best fish to keep if somebody wants a fish but doesnt have a big tank..
cheers !