here is some pics of my new tank. been a long time coming. some of the guys here have seen the detailed tank building thread at piranha-cove.
for the rest,let me tell you it was a lot of time and effort.but all worth it.cheers. tank volume is around 400 gal.its has ten home grown reds at around 6-7 inches and about 50 tetras,danios and barbs.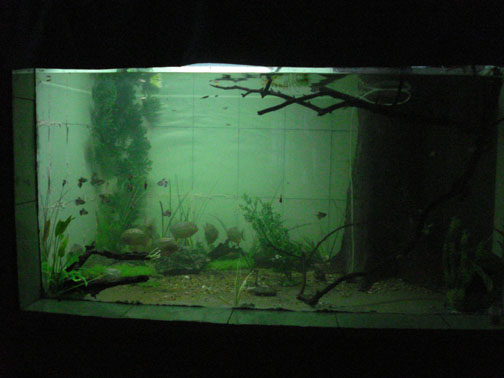 just after a water change.little cloudy.